maqui berry
The treasure of Patagonia
Maqui berry is a native berry that grows in the wild forests of Patagonia in Chile and Argentina. This berry has been consumed from ancient times by indigenous people and is by nature extraordinarily rich in many nutrients and powerful flavonoid species known as anthocyanins. A specific category of these flavonoids, known as delphinidins, is responsible for the very dark purple color of the berries as well as for several health applications.
STANDARDISED AND HIGHLY EFFECTIVE INGREDIENT FOR YOU FINISHED PRODUCT
Delphinol® is manufactured from selected fresh maqui berries under strict GMP conditions. The product is exclusively produced by Anklam Extrakt® in Germany.
Delphinol® is a maqui berry extract extraordinarily rich in flavonoids, standardised to bear a minimum of 25 % delphinidins and a minimum of 35 % total anthocyanins.
Delphinol® is certified Kosher and Halal.
Delphinol® shows clinically proven bioavailability of key components.
Delphinol® is a registered trademark of Anklam Extrakt GmbH, Germany and Maqui New Life S.A.,Chile. Delphinol® is manufactured and distributed by Anklam Extrakt GmbH, Germany.
Safety investigations have confirmed absence of health risks related to regular consumption of Delphinol®.
In the USA, Delphinol® has been self-affirmed as Generally Recognized As Safe (GRAS).
U.S. STRUCTURE/FUNCTION CLAIMS: 
Helps metabolize carbohydrates and sugar in the body.*
Support the body's use of sugar and helps reduce cravings.*
Provides support for healthy glucose metabolism.*
In clinical studies, Delphinol® showed amelioration in skin condition and skin profile.*
Provides antioxidants that help protect cells against the oxidative damage caused by free radicals.*
* These statements have not been evaluated by the Food and Drug Administration. This product is not intended to diagnose, treat, cure or prevent any disease.
Scientifically proven ingredient based on several clinical and in vitro studies 
Easy workability due to a high water solublility and low dosage for the efficacy 
Various product combinations feasible
Michael Chernyak, President CK Nutraceuticals
We've all heard about acai and goji berries. But what about maqui berry? It's a potent antioxidant with a growing body of published scientific evidence in areas ranging from metabolic wellness, eye health and beauty-from-within. I believe this emerging natural ingredient has both the story and the scientific to become a powerful therapeutic tool in supporting human health and wellness.
Dr. rer. nat. Steffen Wegener, Dipl. Food Chemist
When I tested the product properties of this special maqui anthocyanidin extract for the first time, the experience was quite impressive compared to what I had been used to: an odourless and tasteless fine powder with superb solubility and an extraordinary deep colour, even in the smallest portion. Together with a broad field of scientifically bolstered applications, Delphinol® was exactly what I had been looking for to create the next best-selling product for my company.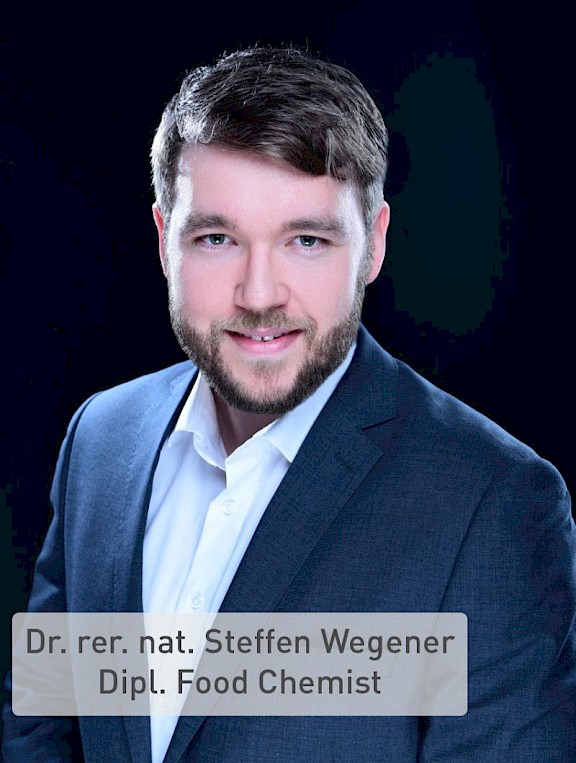 Subscribe to our Newsletter