ANKLAM EXTRAKT GMBH - YOUR COMPANY FOR PLANT EXTRACTS
UNLIMITED EXTRACT SOLUTIONS - MADE IN GERMANY
We focus on quality "Made in Germany" from the best raw materials. Anklam Extrakt® represents the highest level of competence in the research, development and production of high quality botanical extracts. Trained specialists, state-of-the-art technology and strict quality control throughout the production process guarantee our customers the highest quality extracts. Our botanical extracts from leaves, flowers, roots, fruits, and other parts of plants are manufactured exclusively according to the requirements of GMP and ISO 22000 quality standards.
FROM GERMANY TO THE WORLD
OUR EXTRACTS ARE USED WORLWIDE IN FOOD SUPPLEMENTS AND PHARMACEUTICALS
Why to choose Anklam Extrakt®
We make plant extracts with passion
We have been producing high-quality German-made extracts for over 15 years. Active ingredients for the pharmaceutical industry and extracts for dietary supplements are manufactured exclusively under GMP conditions at our German production site.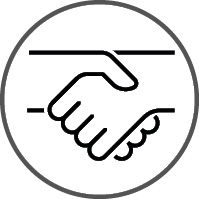 One stop solution for natural products
Our standard portfolio includes premium extracts as well as proven branded ingredients. We provide adequate documentation, stability data, strong ingredient branding, regulatory and marketing support to facilitate market access for your products.
Service is a top priority for us
At Anklam Extrakt®, "we will take care of it" are not just empty words. From the first contact, we provide fast and targeted processing of your request. We will respond quickly and flexibly whilst always putting the customer first.
Reliable partner
We are an innovative company with a long-term corporate strategy. Our experienced employees at our locations in Anklam and Nuremberg are the cornerstone of our success. Of course, we also continuously invest in state-of-the-art technical equipment.
Expert Knowledge
We make it possible! We develop products together with our customers. From early product ideas to market maturity, we support you with our expertise. We lead projects to success in a solution-oriented manner.
Team
At our sites in Nuremberg and Anklam, our employees contribute to the growth and success of Anklam Extrakt®. A passionate team united by a strong corporate culture and a common goal of creating sustainable value.
Factory
Our production and product development and laboratories are located at our location in Anklam. We have a pilot plant for low volume productions and trials. This allows us to further develop and optimize our processes and ensure that they are up to date with the latest state of science and technology. This know-how can then be reliably transferred to the capacity of the production facility. Our lab is equipped with the latest technology to perform the method developments or validations, that are required for your project.
production site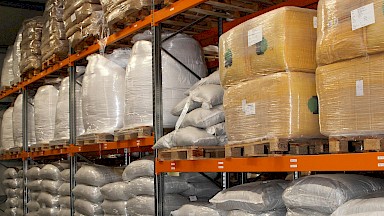 raw materials
pilot plant
production hall
laboratory